Sometimes I think my fiance's aunt gets my sense of style better than even my own mother does, and Mom's usually pretty good at picking out things I like.
Aunt B. found a set of salt and pepper shakers at a flea market that just totally scream "me" - they look just like these shakers, which are apparently a 1940's vintage item. Blue cobalt glass and Art Deco... two of my favorite things.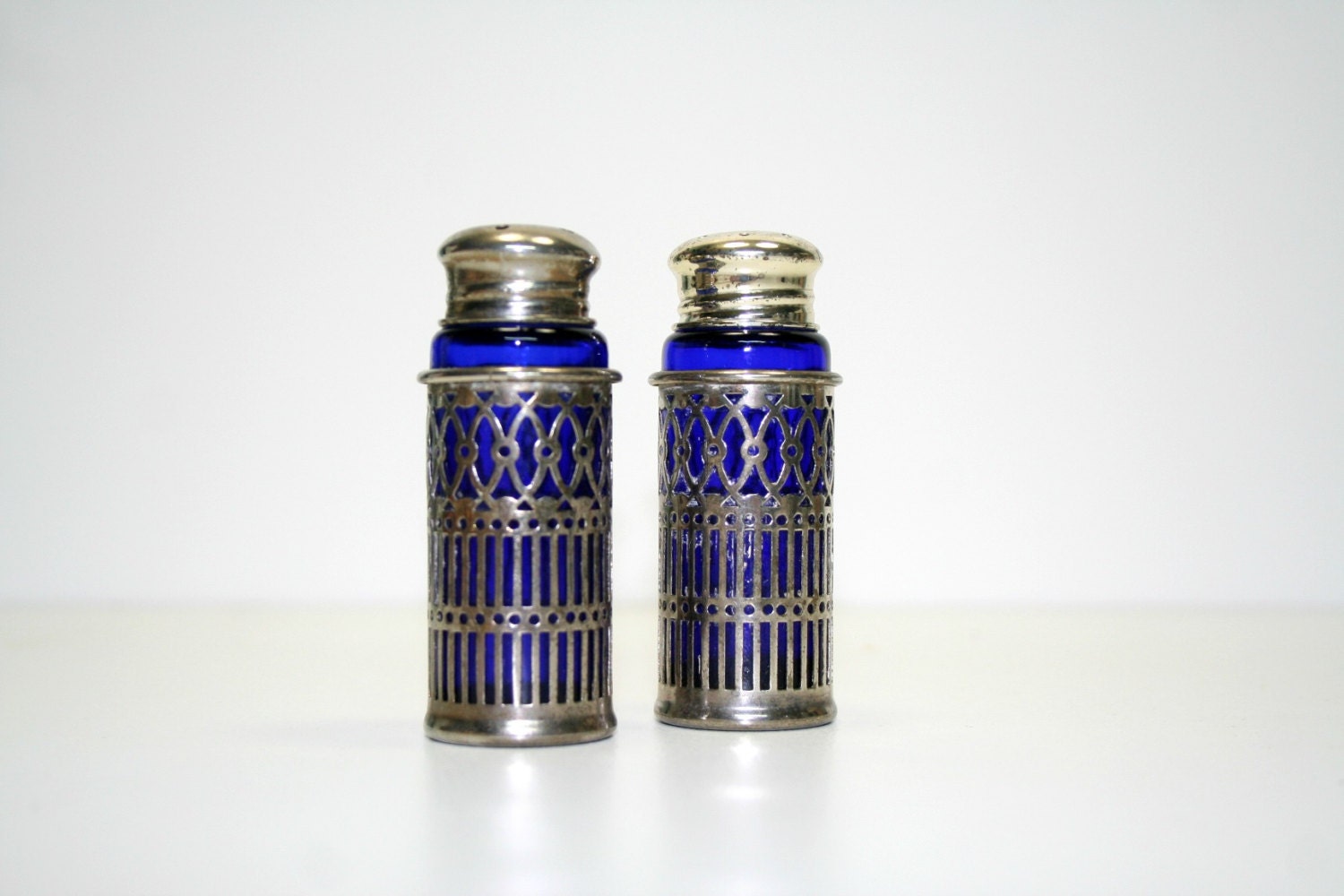 I'm beginning to amass a pretty large collection of S & P shakers. It's funny because I don't intentionally seek them out. I guess I'll have to have a dinner party where everyone gets their own set of shakers.